Skyactiv Mazda Custom Tuning Kit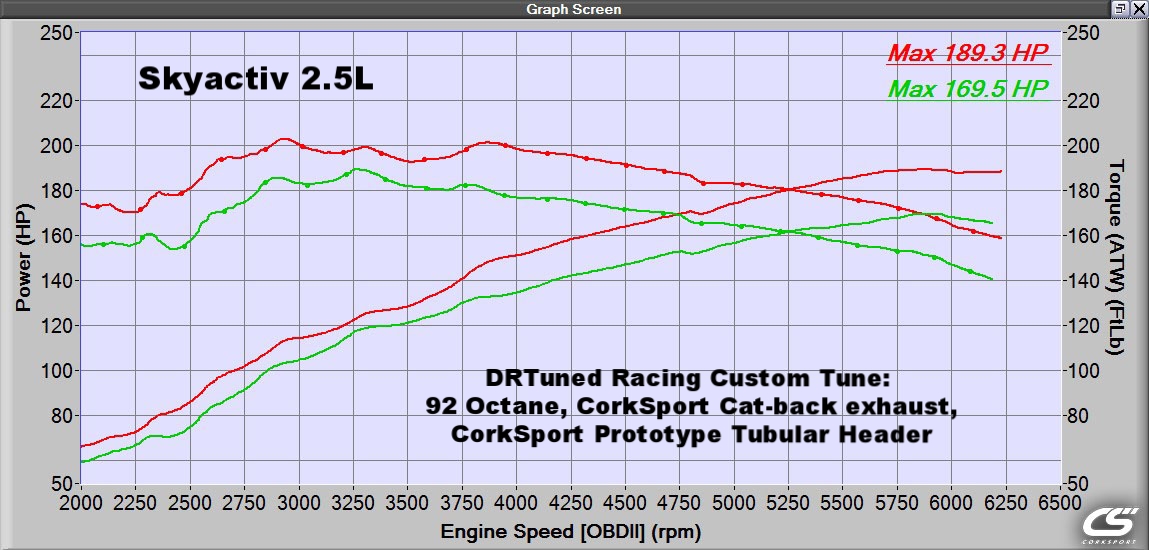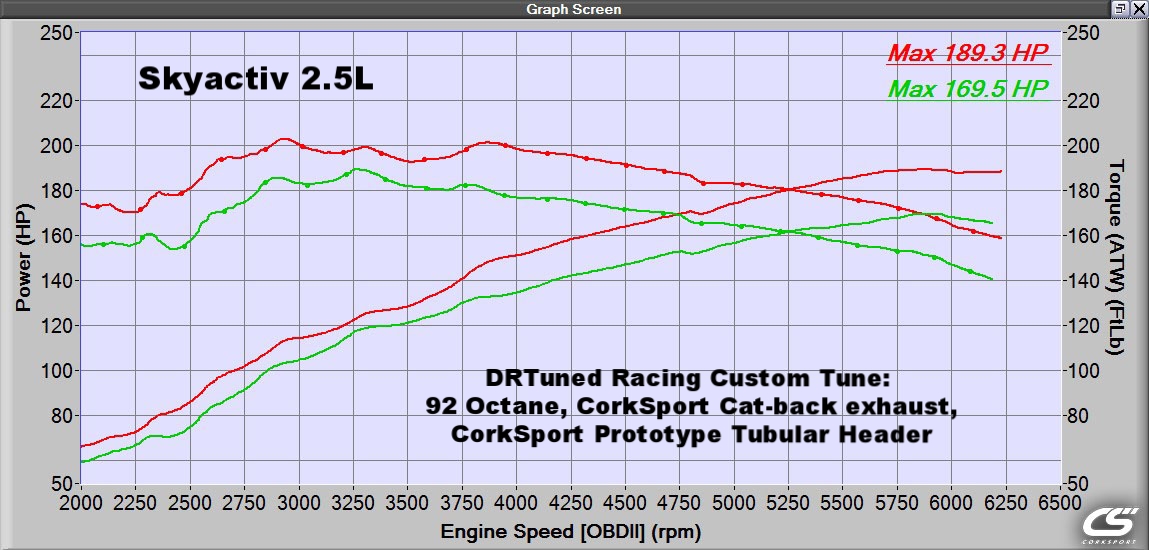 Skyactiv Mazda Custom Tuning Kit
Skyactiv Mazda Custom Tuning Kit
Fully custom tuning solution for all 2012+ non turbo Mazda 3's and 6's, with Skyactiv engines.
By purchasing this tuning package you agree to our Terms & Conditions.
Every tuning calibration is custom tailored to suit any combination of modifications and your choice of octane. We tune your car for what you have, not a set list or package. Nothing we do is generic, universal, or "Off The Shelf" with our custom tuning.
Introducing our new BASEMAP option!
Looking for something more affordable, but still want some improvements from the stock tune? Our basemap option is what you're looking for.
Custom created for your modifications and chosen octane, we will review a datalog from your vehicle with its OEM calibration and build your basemap accordingly. This way we are able to maintain a level of customization and optimization.
Resulting gains are less than with a full custom tune, but overall performance increase can still be expected. Additional revisions can be purchased either one at a time, or in a package to upgrade to a full tune. The basemap option includes everything listed below, without the 6 revisions.
The full tuning kit includes everything needed to tune your Skyactiv Mazda 3 or 6:
-Fully custom ECU tune
-Tactrix Openport 2.0 cable
-Individual MazdaEdit 'Lite' Software Serial Key
-Up to 6 file revisions (Full tuning kits)
-A faster Mazda than the other guy!
We use a remote/email tuning process to tune your vehicle wherever you are around the globe! In Toronto, Newfoundland, Texas or Iceland: we've got you covered.
Remote tuning requires you to send us datalogs and entitles you to six (6) file revisions within a maximum of 3 months from date of purchase. Any additional work after this will be considered a new service, and must be purchased prior to any services being rendered.
FREE SHIPPING!
Once your order is placed we will begin processing your order and packaging up your Tactrix cable to be shipped to your door free of charge! (Within North America only).
We will also be contacting you to obtain information on your vehicle's performance parts, assisting with choosing what octane to run, and providing information on how to proceed once you receive your shipment.